More About the Author
I'm MacDara Conroy, a production journalist and editor (for Metro Éireann and others), music writer (for Thumped and Burning Ambulance) and all-round mediavore from Dublin, Ireland. I live with the lovely Bee and our growing collection of board games in the suburbs of the capital, near the banks of the Royal Canal.
I'm also available for hire for freelance writing and editing assignments. While I skew towards the arts, I have a broad base of experience in news and features, from migrant issues to marine wildlife. If you're looking for someone to write or polish something for you, please drop me a line.
Apart from blogging here, I twitter, read books, listen to music, take photos, contribute to the hive mind, collect images and things, watch movies and videos, look after my health, go on adventures, play around with projects – and more besides. I also wrote a thesis once.
About This Site
This site has been on the go since October 1999; the blog started in November 2001 and has been running on-and-off ever since. It serves as a place for my thoughts and a repository for my various whims and interests, from the high-brow to the low. And boy, are some of them ever low.
The current design went live in summer 2006; I still like it so I haven't felt the need to change it (much). Everything you see here is handcoded with SubEthaEdit and/or Sublime Text 2 for the Mac. The site is published to the web with Movable Type (yes, even after all these years) and is hosted by Blacknight Solutions. It's also typeset in Helvetica.
The copyright in all original content on this website (including text and photos) is owned by me, MacDara Conroy, and licensed under a Creative Commons licence. The copyright in all comments added to the weblog is owned by their respective authors. I take no responsibility for any feedback or comments not posted by yours truly.
Disclaimer
This is a personal website. The views and opinions expressed on this site are mine and mine alone, and do not represent the views of my current employer, or any previous employers. I make no pretentions as to the veracity, accuracy or completeness of this site's content. Some content may also be reworked, edited or removed as I see fit. In addition, parts of this site may contain 'unsavoury' language, or links to other sites with such content. Just to make myself clear.
About
This is the personal website of MacDara Conroy, a production journalist, music writer and mediavore in Dublin, Ireland. Read more »
Contact
E-mail:
Twitter: @MacDara
Google+: macdaraconroy.com/+
QR Code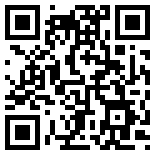 ---